Firmware Upgrade
Warning!
Please follow the instructions closely or will result permanent damagesto the light!
3
Download the latest firmware (v1.05) for your StarkLED blunova lights
4
Connect your blunova lightto your PC using the USB cable
Warning! When plug in the USB cableto the light, please handle with great caution and carefulness. DO NOT MOVE THE USB PLUG VERTICALLY.
Warning! DO NOT PLUG IN THE POWER CABLE FOR THE LIGHT!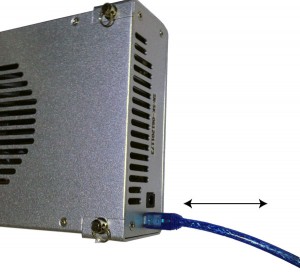 4
Verify the connection.
You should see a red light inside your blunova light.
Your PC should notice you that it detected new hardware.
5
Find the COM port of your blunova light
On your PC, Goto Start -> Control Panel -> Device Manager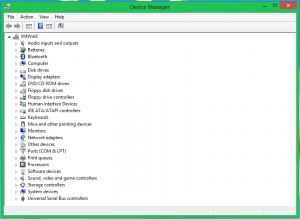 Open the "Ports" section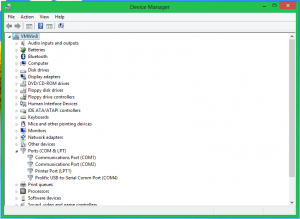 Write down the port number of "Prolific USB-to-Serial Comm Port" number. In this case, it's "COM4".
6
Open Flash Loader Demo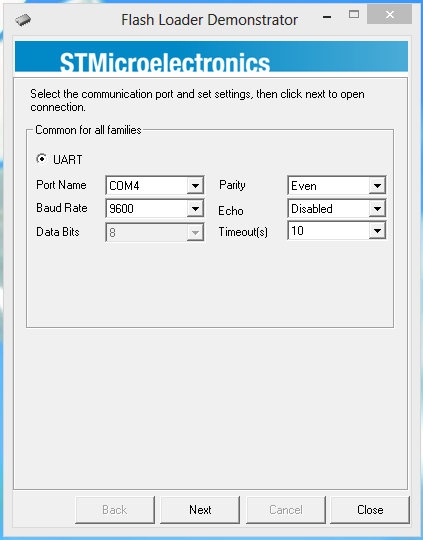 Make sure the settings are set as shown in the image above and change the "Port Name"to the one you just wrote down.
9
Press "Next" again and choose "Downloadto device" and choose the .bin firmware file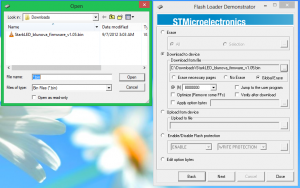 You should see the software shown as above image.